Spectra 36W Aqua Knight V2 LED Aquarium light with touch control sunrise sunset coral reef marine light
Its main features are as follows:
2,LED changes from original scattered light source to dense matrix chips.
programmable timing control for three time periods.




DENSE MATRIX CHIPS
Using the dense matrixchips, and USES the 90 ° optical lenses and optical reflective cup double secondary LED distribution,the light spread more evenly, avoiding the dico flare, and increases the penetration.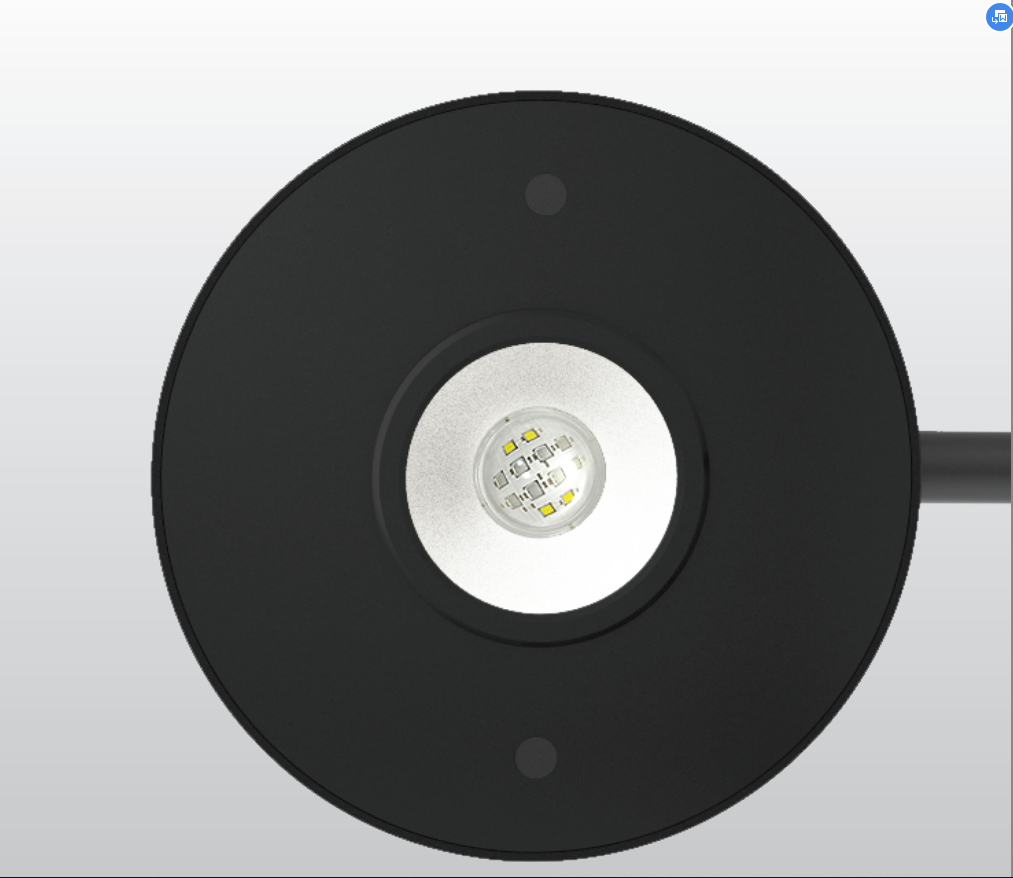 TOUCH CONTROL
Touch control technology, no mechanical keys, simple and beautiful.
With LCD display, more convenience for you to see what data you have setted.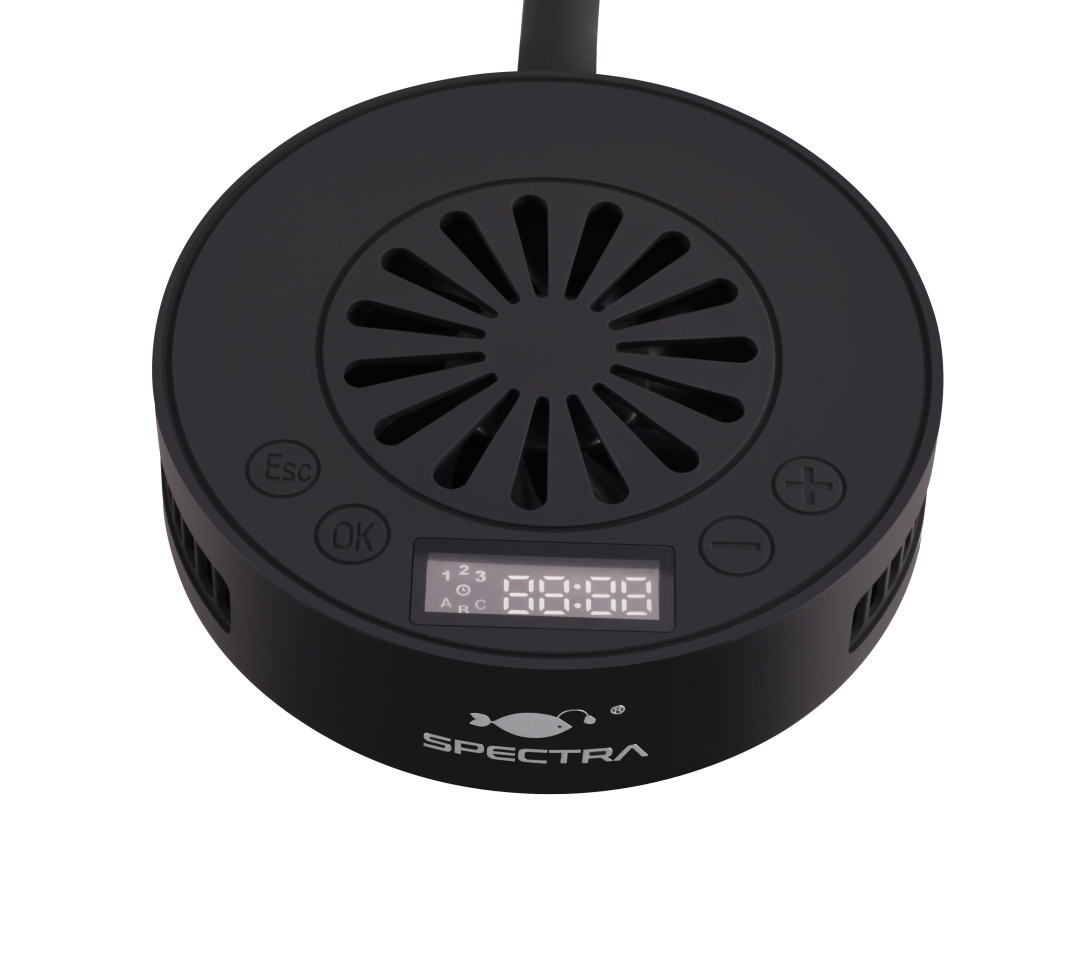 SMART COOLING
Using intelligent temperature control fan, according to the radiator surface
temperature, gradient control fan rotation rate, mute effect is better.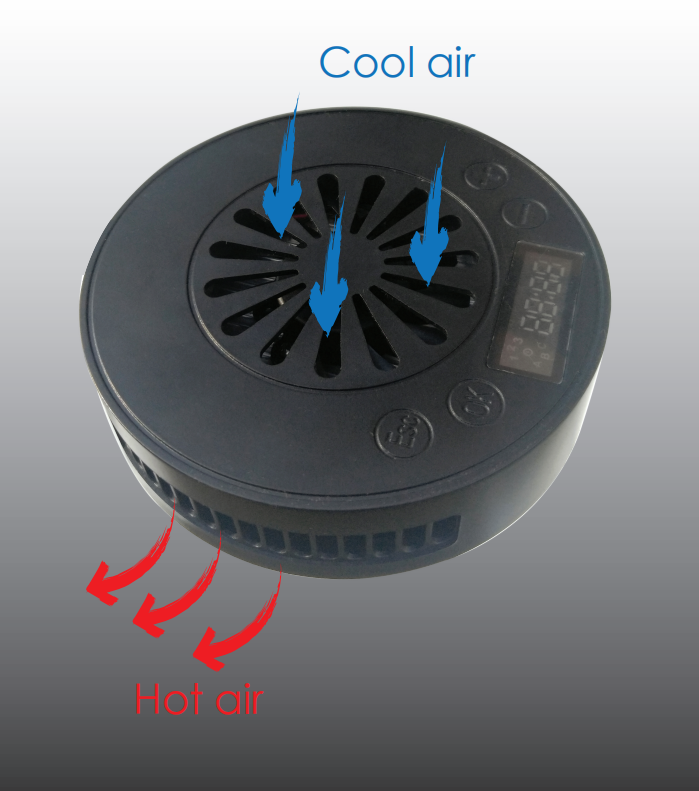 Full spectrum led and perfect for your corals.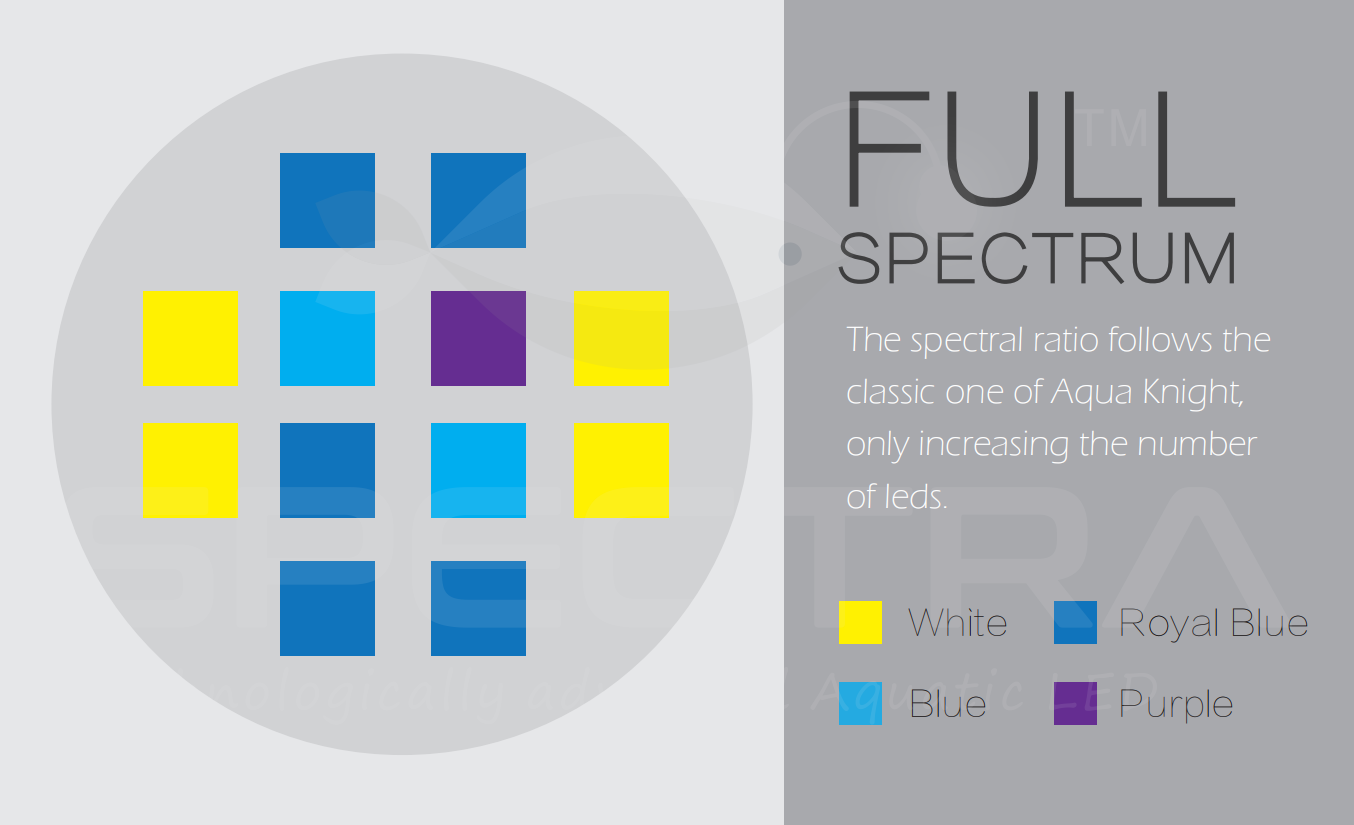 Spectra aquarium timing control for aqua knight V2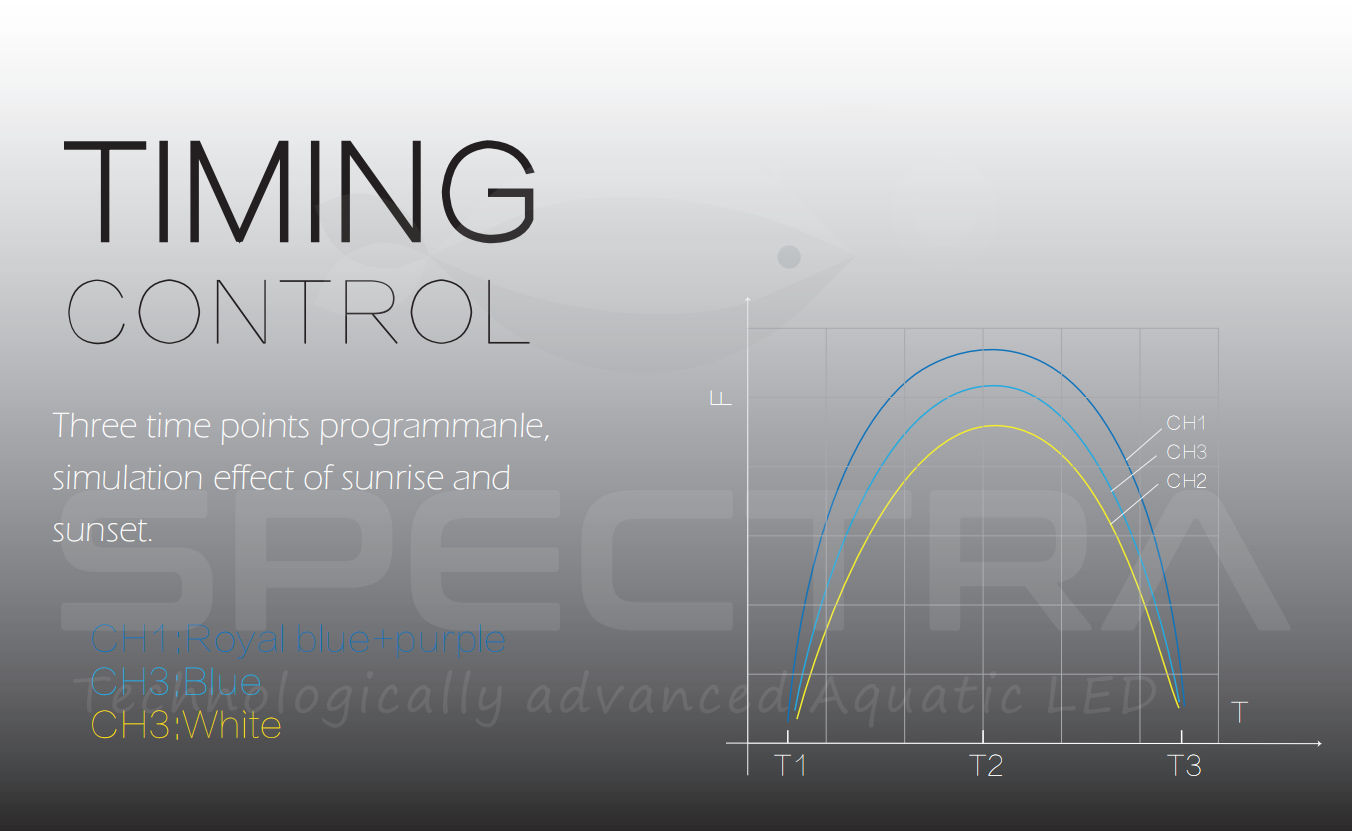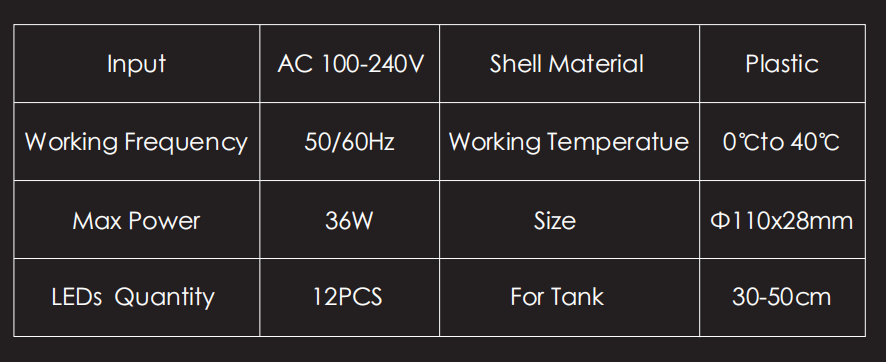 Spectra aquarium led aquarium light factory
We are the ONLY factory of all the Spectra LED products.




Q:What is the leading time from spectra aquarium led light factory

A: We usually arrange the production immediately after receiving your payment if we have the item in stock. Otherwise, please confirm with us for lead time.

Q: What is your accepted payment type?
A: TT, Wire transfer, Paypal. We only accept Paypal for payment amounts below USD1000.

Q: What logistic forwarder do you usually work with?
A: We work with DHL, TNT, UPS, FEDEX and other logistric forwarders. Assigned your own forwarder for shipment is available.

Q:The Spectra LED aquarium light screen doesn't display
A: 1. The Spectra LED power plug is not properly inserted or the switch is not turned on,

Check the plug and turn on the switch

2. The water joint is not properly connected,

Recheck and connect it well

3.

M

achine fault,

Sent to after-sale service department for repair




Q: What is the WIFI password for the Spectra Aquarium light, such Spectra Aqua Helios M018 sereis and Spectra aqua sphere M031 series?




A: Password: 12345678

Q: What is the Voltage of Spectra led aquarium lights?
A: AC 110-240V,suitable for all over the world.

Q: What plugs do your factory provide?
A: We have EU plugs, UK plugs, US plugs, Brazil Plugs ect, you can base on your need to choose the accordingly power supply plug.

Q: What is the warranty for Spectra aquarium LED products?

A: The users can enjoy one-year/12months free warranty (the external appearance is not covered within the warranty scope) or accessories replacement service since the purchase date.

The following situations are not covered within the warranty scope and only maintenance service is provided, but you need to pay for relevant charges:

1.All damages ascribed to human factors, including use the device in abnormal operating environment, use it without following the instruction manual and the damage caused by improper preservation, etc.

2.The damages caused by users' own disassembling and repairing, without our company's authorization

3.The damages caused by users' DIY the lamp panel, without following the instructions and DIY lamp panel operation instructions.

4.The damages caused by users' own improper transportation or other force majeure factors after the purchase of the device.

5.Normal wear, such as the deterioration of the consumption goods and components.

In addition, with regard to the damages caused by using our products on non-aquarium products, Specctra aquarium our company assumes no responsibility. The warranty service is free during the warranty period, but with regard to other services or the expiration of warranty period, we will charge corresponding fees according to the situation. Since there are some slight differences concerning specifications of different batches of products, SPECTRA Aquarium reserves the final interpretation right.




Q: How to set the STA mode/one APP control a few units SPECTRA Aqua Helios M018 series led aquarium light?

【Step One】Operate on lamp panel, enter "5.System"--"2.WIFI Config"--"2.WIFI STA Mode", select "Yes", and press OK key for confirmation, after the lamp restarts, the panel indicator light is in circulation state of "flicker for two times--go out for one time", then it switches to the state waiting for connection of WIFI STA Mode.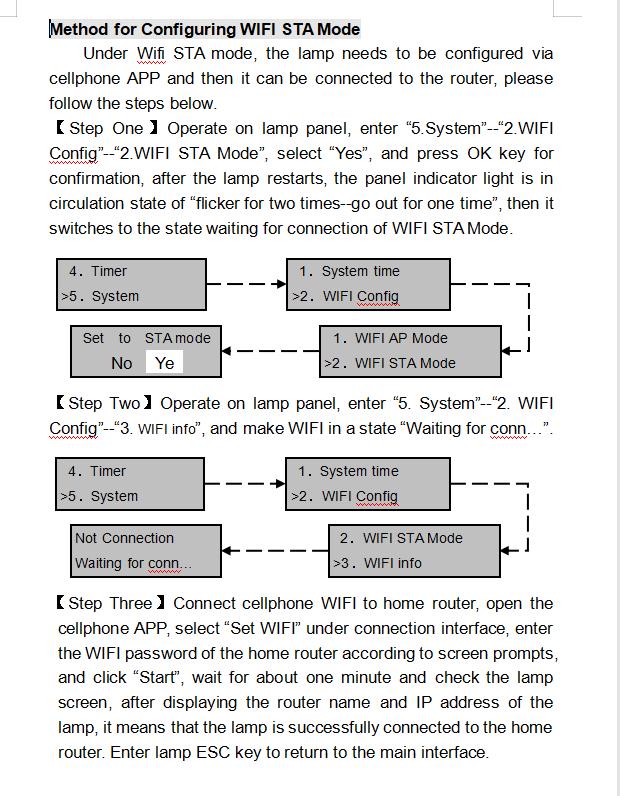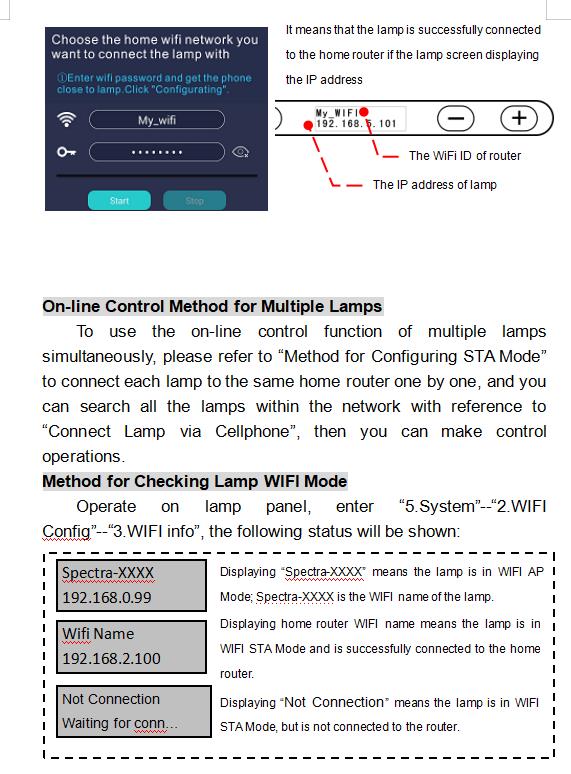 ...